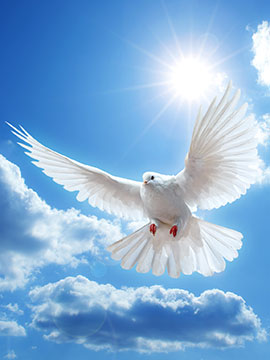 Share Your Memory of
Arturo
Obituary of Arturo B Donis
Angel Arturo Donis passed away peacefully surrounded by his loving family at the Sullivan County Adult Card Center on October 25, 2018. He was 85.
Angel was the son of the late Jose Antonio and Elena Donis Chacon, born on December 14, 1932 in Guatemala City.
He married the love of his life Marta Delia Ardon in Guatemala and were happily married for over 65 years. They had three beautiful children one son and two daughters. In 1973 they all moved to the United Sates and made their way to the Catskills. Angel and Marta were captivated by the beautiful and peaceful mountains in Sullivan County and choose to make this their new home for their children to grow up. Arturo was a printer by trade and had found a job at Steingart Printing where he had worked for many years. He specialized in the collating machine. As a family, they truly enjoyed traveling, dining at restaurants, shows and quality time with is children, grandchildren and great grandchildren. He loved playing his guitar as well as his harmonica at church and on special occasions.
He will be cherished and deeply missed but never forgotten by his loving wife Marta Delia Donis at home, his son Luis A. Donis and his wife Noemi of South Fallsburg, his daughters Edna and Betzaida Donis of South Fallsburg, his grandchildren Martha and Jessica Donis, Janett and Luis Miranda, his great grandchildren. Oliva Santiago, Jeovanny Rodriguez and Zachary Rincon and many relatives and friends.
Visitation will be on Sunday, October 28, 2018 from 5-7:00pm at Colonial Memorial Funeral Home, 396 State Route 52 Woodbourne, NY 12788. A funeral service will begin at the funeral home at 6:00pm. Pastor Gilberto Hildago will officiate.
Arrangements were under the care of Colonial Memorial Funeral Home, for further information please call 845-434-7363 / 845-292-7160 or www.colonialbrayntfuneralhome.com
Ángel Arturo Donis falleció pacíficamente rodeado de su amorosa familia en el Centro de Tarjetas para Adultos del Condado de Sullivan el 25 de octubre de 2018. Tenía 85 años. Ángel era el hijo de José Antonio y Elena Donis Chacón, nacido el 14 de diciembre de 1932 en la ciudad de Guatemala. Se casó con el amor de su vida Marta Delia Ardon en Guatemala y estuvo felizmente casado por más de 65 años. Tuvieron tres hijos hermosos, un hijo y dos hijas. En 1973, todos se mudaron a los Estados Unidos y se dirigieron a los Catskills. Angel y Marta fueron cautivados por las hermosas y tranquilas montañas del condado de Sullivan y eligieron hacer de este su nuevo hogar para que sus hijos crezcan. Arturo era un impresor de oficio y había encontrado un trabajo en Steingart Printing donde había trabajado durante muchos años. Se especializó en la máquina de cotejo. Como familia, disfrutaron mucho viajando, cenando en restaurantes, espectáculos y tiempo de calidad con niños, nietos y bisnietos. Le encantaba tocar su guitarra, así como su armónica en la iglesia y en ocasiones especiales. Será apreciado y profundamente extrañado, pero nunca olvidado por su amada esposa Marta Delia Donis en su casa, su hijo Luis A. Donis y su esposa Noemi del sur de Fallsburg, sus hijas Edna y Betzaida Donis del sur de Fallsburg, sus nietos Martha y Jessica Donis. , Janett y Luis Miranda, sus bisnietos. Oliva Santiago, Jeovanny Rodriguez y Zachary Rincon y muchos familiares y amigos. La visita tendrá lugar el domingo 28 de octubre de 2018 de 5 a 7:00 p.m. en Colonial Memorial Funeral Home, 396 State Route 52 Woodbourne, NY 12788. El servicio funerario comenzará en la funeraria a las 6:00 p.m. El pastor Gilberto Hildago oficiará. Los arreglos estaban bajo el cuidado de Colonial Memorial Funeral Home; para obtener más información, llame al 845-434-7363 / 845-292-7160 o www.colonialbrayntfuneralhome.com
Visitation at Funeral Home
5:00 pm - 7:00 pm
Sunday, October 28, 2018
Colonial Memorial Funeral Home
396 State Route 52
Woodbourne, New York, United States
Funeral Service
6:00 pm
Sunday, October 28, 2018
Colonial Memorial Funeral Home
396 State Route 52
Woodbourne, New York, United States
Final Resting Place
H.G. Smith Crematory
2120 North 5th Street
Stroudsburg, Pennsylvania, United States