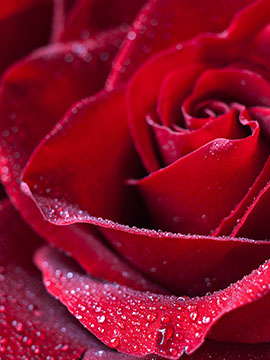 Share Your Memory of
Rita
Obituary of Rita Jeanne Schwarz
Rita, Jeanne to all who knew her well, was born on Staten Island, NY on March 8th, 1945, to her parents, Howard H. Carroll and Rita M. Carroll. She joined her brother, Howard H. Jr., and was soon joined by her sister, Susan J. The family moved to Montauk Point in 1950. Jeanne attended Montauk Public School, graduated from East Hampton High School, and went on to enroll in SUNY Cortland. She remet her husband, Andy while working as a waitress, and on September 8, 1965 they were married in Montauk. They moved to downtown Brooklyn where Andy accepted a teaching position at NYCCC.
In August of 1968 they relocated to Sullivan County and settled in Monticello. Andy had accepted a position in the Hotel Division of SUNY Sullivan and a son, Andrew C., was born. In 1971 they moved to a house on top of Shandelee in Livingston Manor, where a daughter, Kathleen E., was born.
Although Jeanne did not have a paid full time job, she kept a beautiful home, raised the children, and was an active volunteer for Cub Scouts, Girl Scouts, the local library, and created gardens with Master Gardener Mary Fried - which included the gardens at Catskill Hospital where she passed. She was a loyal Catholic and attended St Aloysius church.
Always supportive of her husband, the family traveled to many educational conferences all over the U.S. and made several trips to Europe. After Andy retired, Jeanne and he made a few river boat cruises and several group bus trips with the senior citizen group. On September 8, they would have celebrated their 54th wedding anniversary.
She was diagnosed with cancer, for the second time after 11 years, late last spring and the battle was on. She fought hard and never gave up. She has requested no funeral and wished to be cremated. The family will have a celebration of her life, with a mass, at a later date and time. She wished all who knew her to remember her as she was - no tears please - and to remember the happy and good times. She will be missed by all.
She is predeceased by her father, mother and brother. She leaves behind her sister in Florida; her beloved husband; her two children; as well as her four grandsons, Nicholas, Patrick, Christopher, and Zachary.
The family would like to thank the nurses and doctors of Orange County Medical Center and Catskill Regional Medical Center, as well as the Sullivan County Public Health Nurses and Aides, for the treatment and care she received. A special thanks to our close friends of 45 years, Shirley and George Fulton, in good times and bad.
Arrangements were under the care of Colonial-Bryant Funeral Home for further information please call 845-434-7363 or visit www.colonialbryantfuneralhome.com
Final Resting Place
H.G.Smith Crematory
2120 North Fifth Street
Stroudsburg, Pennsylvania, United States

Get Directions